Actualités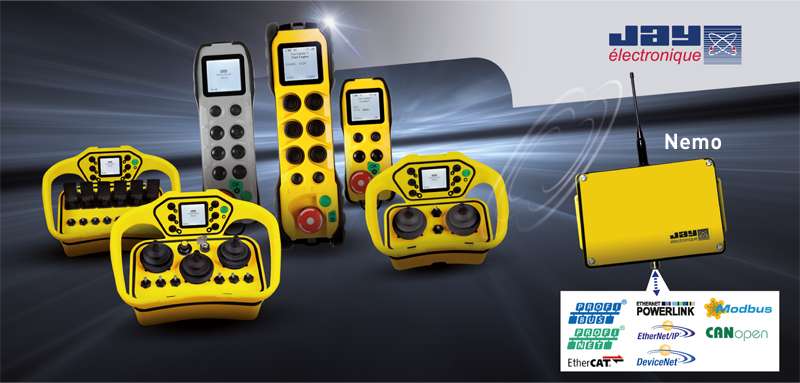 The ...

LogiMAT (Stuttgart, Germany, Intralogistics fair)
...

Depending on the needs of your applications, we can offer our products as solutions with integrated special functions :

The Jump radio repeater is used to relay a recognized radio signal with a secure way. It thus allows to increase the radio coverage area relative to the needs of the application....

With the new generation of ATEX IECEx Operator modules and Transceiver, JAY Electronique offers innovative wireless solutions for potentially explosive areas....

IDialog software is intended for our new generation products consisting of operator modules : Beta, Gama, Pika, Moka...

Your feedback is greatly appreciated !
Please, take a few minutes to complete our "customer service" on-line survey.
Link to access the form :...
The transmitter OREV introduces new features while offering improved ergonomics and robustness.
This new model allows:
- An increased number of identity codes (...

The RS Series has obtained the EC type approval !
This certification covers the "wireless emergency stop", the "wireless enabling handle" and the "wireless safety logic signal transmission...

publier-ou-depublier-loutil