Entertainment equipment


Radio remote control solutions for amusement park rides and telescopic seating
With JAY Electronique's range of products for this type of application, you are sure to get a wireless system designed with the best control ergonomics, built to do the job, no matter how severe the working environment or how intensively your equipment is used.
A CHALLENGING APPLICATION WITH NUMEROUS FACTORS
Certain rides in amusement parks can be dangerous. Supervising an amusement park ride call for a high degree of alertness in order to quickly respond in the event of an incident. Sport and cultural gatherings often involves the use of mobile telescopic seating which must be moved from one place to another for deployment.
WHY RADIO REMOTE CONTROL
To meet the operating requirements of certain amusement park rides, radio remote control will allow your supervision personnel to be in the best position to shut down a ride in the event of a dangerous situation for the public . To meet the challenges involved in handling telescopic seating systems, the multimode feature of our com- pact operator module will allow you to sequentially select the desired movement with no risk of error. The On/ Off inputs of the transceiver monitor the positions of the suction cups and actuators to authorize or inhibit the desired movement.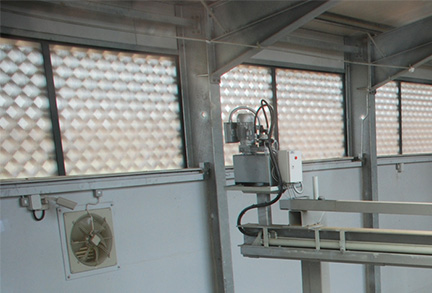 publier-ou-depublier-loutil