Picking platforms, forklift trucks, tractor / trailers, pallet trucks)


Complementary solutions for control of picking machines without the need to climb into the cart when loading
Solutions designed for direct-view wireless control of picking machines from safe areas.
A CHALLENGING APPLICATION 
This is an application where operator safety comes first, whether when preparing controls and when carrying out the numerous handling operations.
WHY RADIO REMOTE CONTROL
Radio remote control improves productivity while limiting distances covered. It also significantly reduces fatigue produced by the frequent climbing up/down from the cart.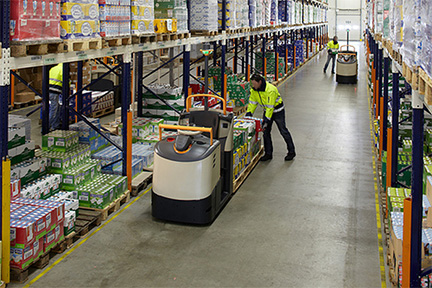 publier-ou-depublier-loutil