Scrap press


Our radio remote control solutions for scrap metal press
With JAY Electronique's range of products for this type of application, you are sure to get a wireless system designed with the best control ergonomics, built to do the job, no matter how severe the working environment or how intensively your equipment is used.
CHALLENGING APPLICATIONS WITH NUMEROUS FACTORS
Due to the hazardous and constraining work environment of scrap metal and junk vehicle processing centres, the scrap press machinery must be safely controllable from a distance.
WHY RADIO REMOTE CONTROL
A radio remote control system will satisfy these needs. Scrap metal presses (shears or crushers) can be controlled from the loader control station. In the event of a problem, the operator can quickly stop the press. As may be required, the operator can also control the auxiliary components such as the conveyor at the system exit.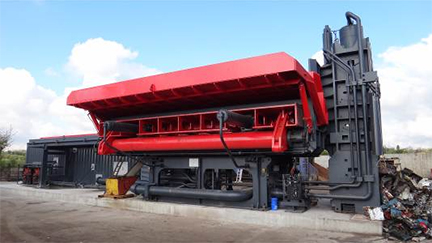 publier-ou-depublier-loutil