Special vehicle / trailer


Our radio remote control solutions for special transport systems including trailers and lowbed carriers
Solutions designed for radio remote control of trailers and multiple axle lowbed carriers for transport of very heavy loads.
A CHALLENGING APPLICATION
Whether it be for transport of public works machines, industrial loads, heavy loads or special packages, the application calls for ever-increasing reliability and maneuverability of convoys.
WHY RADIO REMOTE CONTROL
By optimising the operator's position, radio remote control ensures optimum precision, and a job perfor- med faster and safer.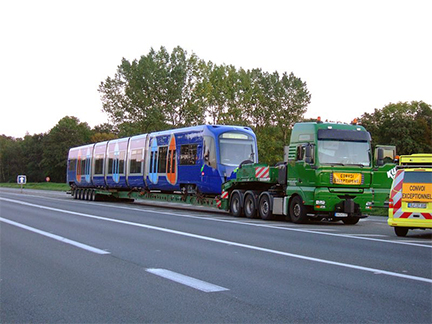 publier-ou-depublier-loutil