Coupled travelling cranes master/master, master/slave, tandem, pitch and catch


Radio remote control solutions for "master-master" coupled cranes
With JAY Electronique's range of products for this type of application, you are sure to get a radio remote control designed with the best control ergonomics and built to do the job, no matter how severe the working environment or how intensively your equipment is used.
A CHALLENGING APPLICATION 
Coupled cranes are used to carry big, long and/or heavy loads over a single span in a high-bay factory building.
WHY RADIO REMOTE CONTROL
In coupled mode, radio remote control will allow a single operator to simultaneously control two cranes.
The 2 transceivers dialogue to communicate end-of-travel information from one crane to the other.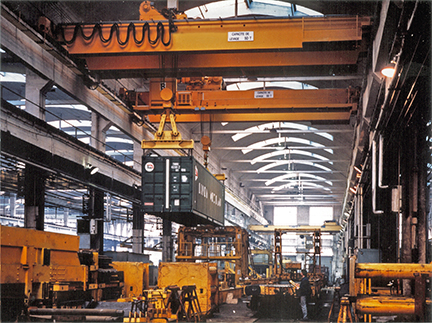 publier-ou-depublier-loutil