Intervention on machine for maintenance or diagnosis


Maintenance and adjustment inter- ventions on automated machines 
Solutions designed to ensure your personnel is protected when performing maintenance and adjustment operations on automated machines or production lines. As may be required, the machine can be controlled to continue to function normally, or be switched down to downgraded mode, or be shut down.
A CHALLENGING APPLICATION
Keeping your personnel safe when intervening is primordial. Every action on your installation must be fully under operator control. At all times, your operator must be able to shut down and secure the installation..
WHY RADIO REMOTE CONTROL
With radio remote control, your operator can shut down the installation in an emergency no matter what the situation. With our wireless system, your operator can also place the installation in intervention mode from a remote location.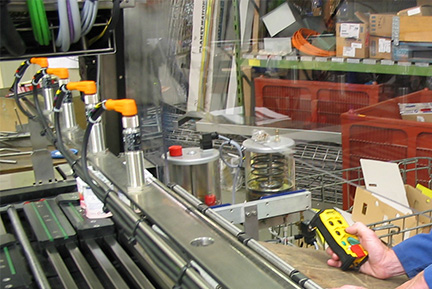 publier-ou-depublier-loutil