Material handling remote control Waterway infrastructure


Radio remote control solutions for waterway management equipmen
With JAY Electronique's range of products for this type of application, you are sure to get a wireless system designed with the best control ergonomics, built to do the job, no matter how severe the working environment or how intensively your equipment is used.
A CHALLENGING APPLICATION WITH NUMEROUS FACTORS
Waterway management can often involve mobile equipment to control differences in waterway levels, as in navigational locks, or to allow boats to pass under bridge decks.
WHY RADIO REMOTE CONTROL 
To ensure safe operation of waterway management equipment, or for manual control of a lock basin, the control machinery is best controlled from a remote location.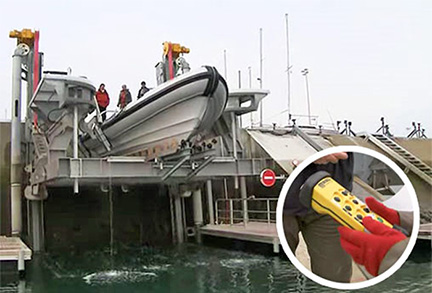 publier-ou-depublier-loutil