Overhead conveyors


Radio remote control solutions for overhead conveyors
With JAY Electronique's range of products for this type of application, you are sure to get a wireless system designed with the best control ergonomics, built to do the job, no matter how severe the working environment or how intensively your equipment is used.
A CHALLENGING APPLICATION WITH NUMEROUS FACTORS
An overhead conveyor is a complex piece of equipment used to carry loads suspended on cradles between different operator workstations.
WHY RADIO REMOTE CONTROL
Radio remote control ensures clear, error-free handling of loads at workstations.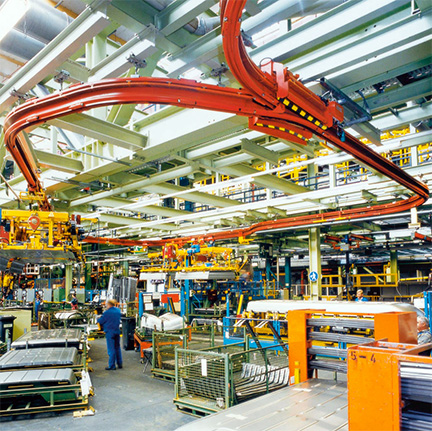 publier-ou-depublier-loutil