Transport of bulk and dried food


Our radio remote control solutions for vehicles carrying bulk and dried food.
JAY Electronique has a wide range of solutions for this type of application to meet your needs in terms of number of functions, control ergonomics (buttons or joysticks), the severity of your working environment and your specific job.
A CHALLENGING APPLICATION
Évoluant sur du matériel roulant, le transport et la livraison d'aliments doivent s'opérer suivant des tournées et des planifications rigoureuses.
WHY RADIO REMOTE CONTROL
Le radiopilotage, en optimisant le positionnement de l'opérateur, garantit une extrême précision et amé- liore les temps d'intervention. Le radiopilotage permet d'assurer la commande de toutes les fonctions liées à la livraison et à l'approche.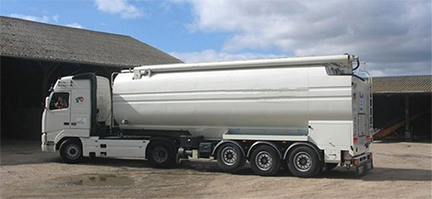 publier-ou-depublier-loutil