Water cleaning devices and equipment for water treatment


Radio remote control solutions for water projection and treatment equipment
With JAY Electronique's range of products for this type of application, you are sure to get a wireless system designed with the best control ergonomics, built to do the job, no matter how severe the working environment or how intensively your equipment is used.
TWO CHALLENGING APPLICATIONS WITH NUMEROUS FACTORS
Certain water projection systems, such as water cannons used by fire fighters must be controllable from a remote location due to the hazards which these can represent for personnel on the job. Local wireless control can be required when operating water treatment equipment such as filter presses and mechanical rakes.
WHY RADIO REMOTE CONTROL 
To meet the tough operating conditions involved with water projection systems such as water cannons, a radio remote control will provide the fire fighter with optimum water stream pointing control. The multimode feature will allow the fire fighter to separately select the desired cannon without mistake. To control water treatment equipment such as a filter press, the radio remote control will allow the operator to control movement of the filter presses while they are being cleaned, with no need to return to the main cabinet. In the event of a problem, the operator can immediately stop equipment movements using the wireless emer- gency stop on the operator module.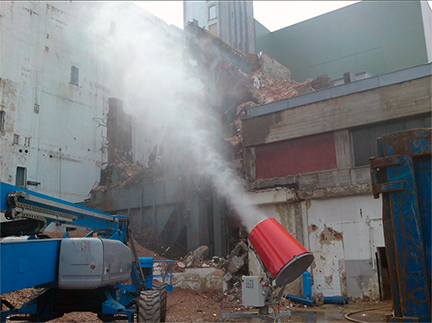 publier-ou-depublier-loutil