Wreckers / pound vehicles / vehicles winches


Our radio remote control solutions for wreckers and pound vehicles
Solutions designed to meet the needs of today's increasingly faster vehicles capable of performing numerous daily runs under all weather conditions.
A CHALLENGING APPLICATION
Whether it be an accident or a breakdown, a wrecker can be called in at any time of the day to work under traffic conditions which can often be hazardous. The job needs to be done professionally and quickly to ensure the safety of the people involved, the merchandise and the road traffic.
WHY RADIO REMOTE CONTROL
With radio remote control, operator movements are limited while enabling him to take the best position with respect to the manoeuvre to be carried out. This means a safer, better, quicker intervention.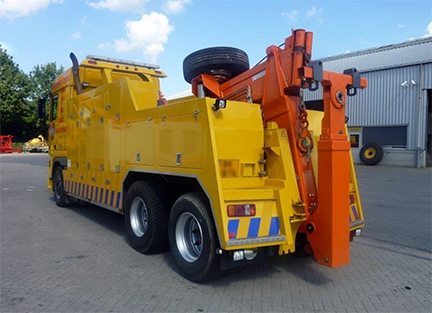 publier-ou-depublier-loutil